Have you committed yourself to get (and stay!) organized in 2022? Here is my free 2022 printable calendar, just for you! This cute hummingbird is one of my favorite birds, therefore I choose it for the design theme of this year's free calendar.
I threw in the months of July – December 2021 as well, so just fire up your printer and start printing this baby!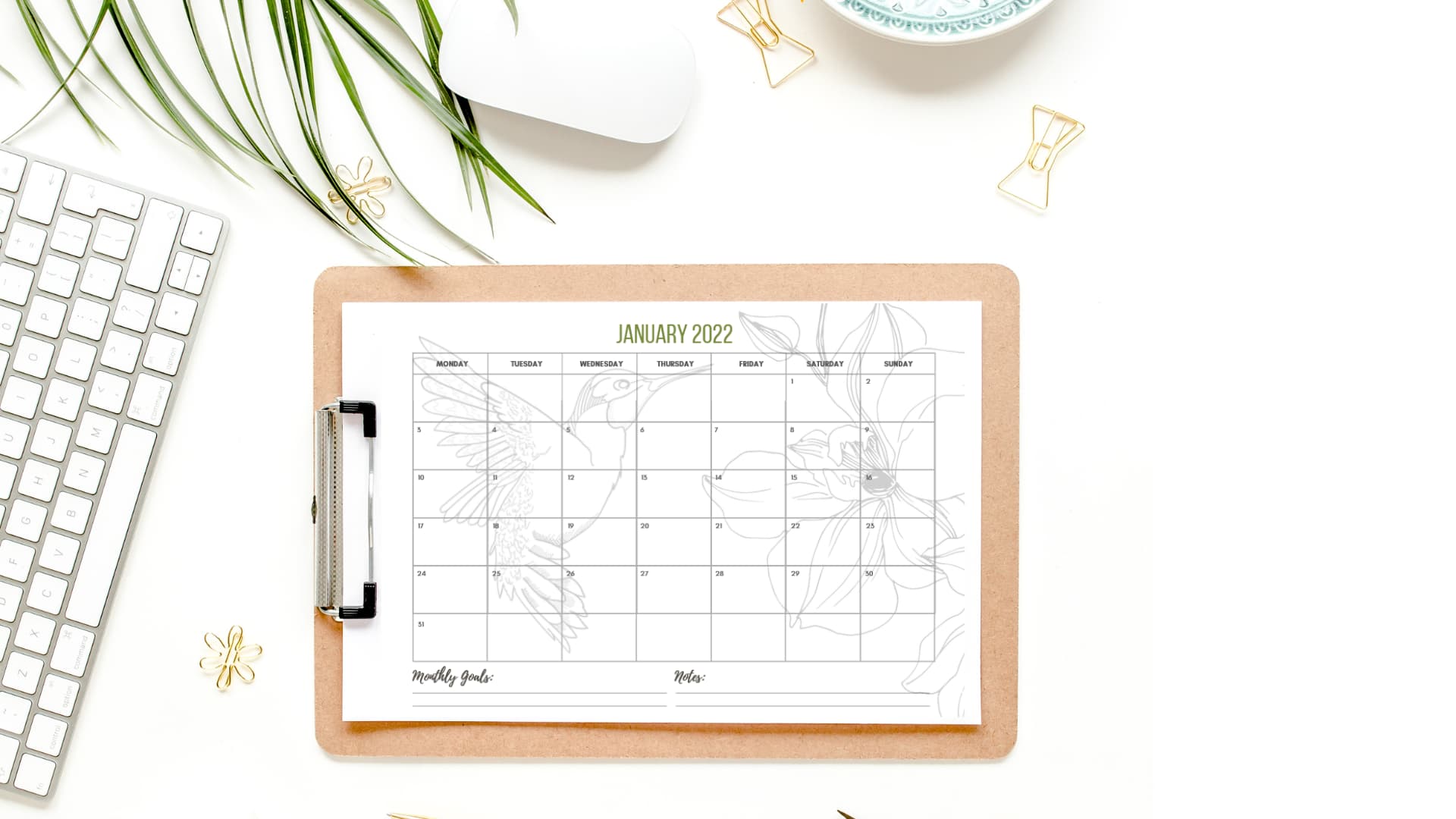 Free 2022 Printable Calendar
As for me, the year 2021 was a particularly challenging year, with many unexpected events and situations happening, like, all the time. My schedule changed regularly and especially at those times, my calendar provided me with a solid basis to deal with those changes.
Hopefully, 2022 will bring me more stability. But maybe you want it to be more varied! Who knows… Regardless of our hopes for the new year, this free printable calendar will help you start and stay organized! 
You Can Use This 2022 Printable Calendar To:
Keep track of important dates (birthdays, holidays, anniversaries)
Countdown to a special occasion
Schedule appointments
Organize family activities
Plan lessons for homeschool
Budget
Create meal plans
Track decluttering progress
Chart weight loss and exercise
Set goals
Track a new habit
And so much more!
Which Planner Supplies Coordinate Perfectly With This 2022 Printable Calendar:
Disclaimer: This free 2022 printable calendar is designed for personal use only. Please do not reproduce, distribute, alter, share, or sell these printables. I've worked really hard to bring this printable to you free of charge, so, if you wouldn't mind sharing the love on social media, I'd appreciate it.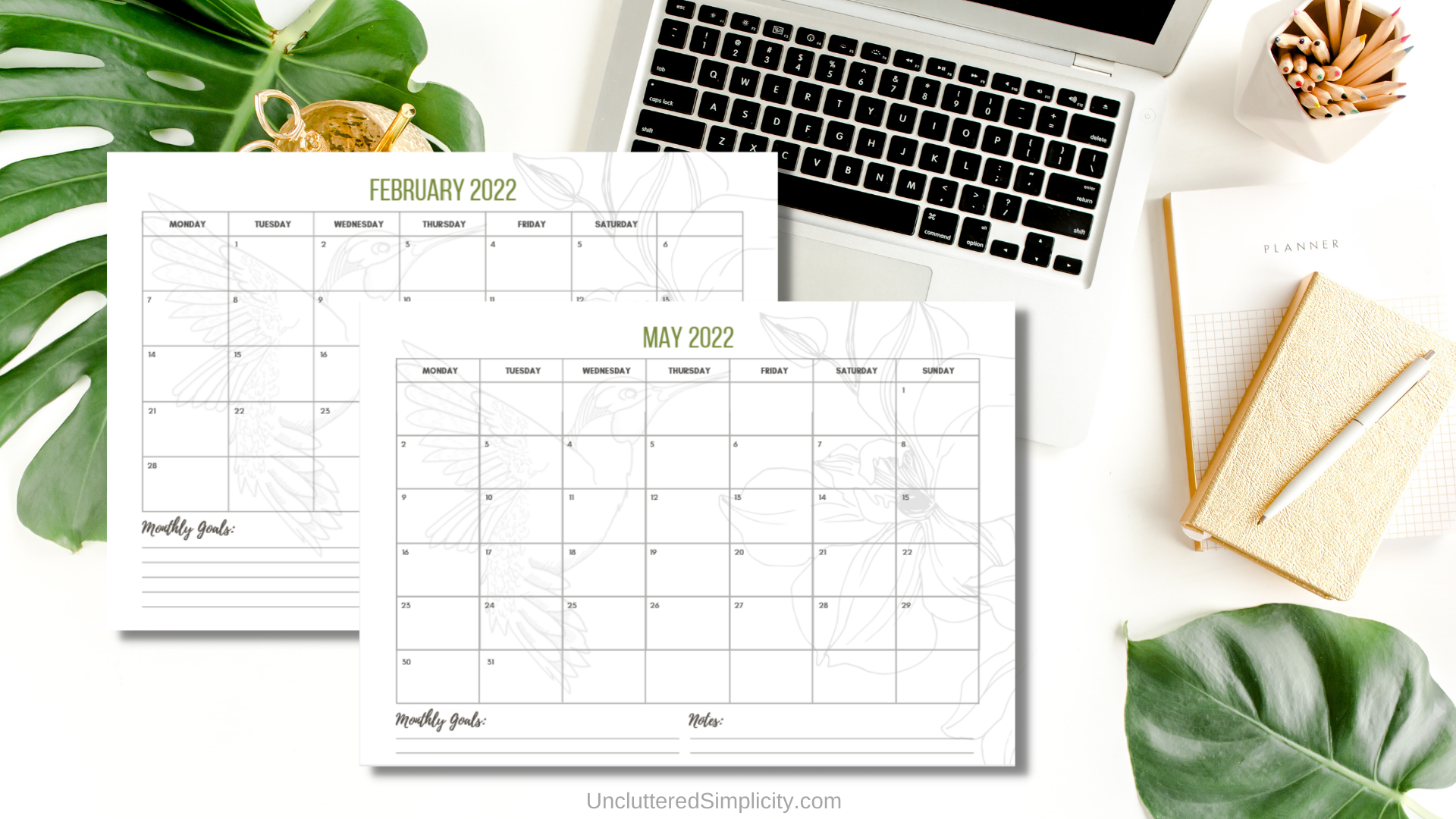 Here's what you'll get: July 2021-December 2022 horizontal calendar with Monday start
Read More:
«
How To Organize Important Papers And Bills In 6 Steps
»
The Best Planners And Organizers For 2022 (With Reviews)