I've searched far and wide to find some of the best free printable chores charts for kids from preschoolers to teens. Because you're never too young (or too old) for chores.
22 Best Free Printable Chores Charts For Kids
*Tip: save ink and frame your chore charts! Use a document frame in order to avoid having to cut off any of the graphics. Your child can then use a dry erase marker to mark completed chores. When the chart is full, simply wipe clean and start again.
Chore ideas by age
Wondering which chores your child is ready for? Check out these helpful lists for some ideas.
Related: Free Printable Quick Clean Checklist
Chore charts for preschoolers
Your little ones will think they are playing a fun game (rather than learning important life skills for the future) when you use cards, stickers, and rewards to motivate them.
Free printable chores charts for a variety of ages
Here are a bunch of chore charts in a variety of colors and designs for you to choose from.
Free printable cleaning cards
Finally, here are some free printable cleaning cards to help you (or your child) remember what needs to be done in each room.
Be sure to follow my Pinterest board for more free printables!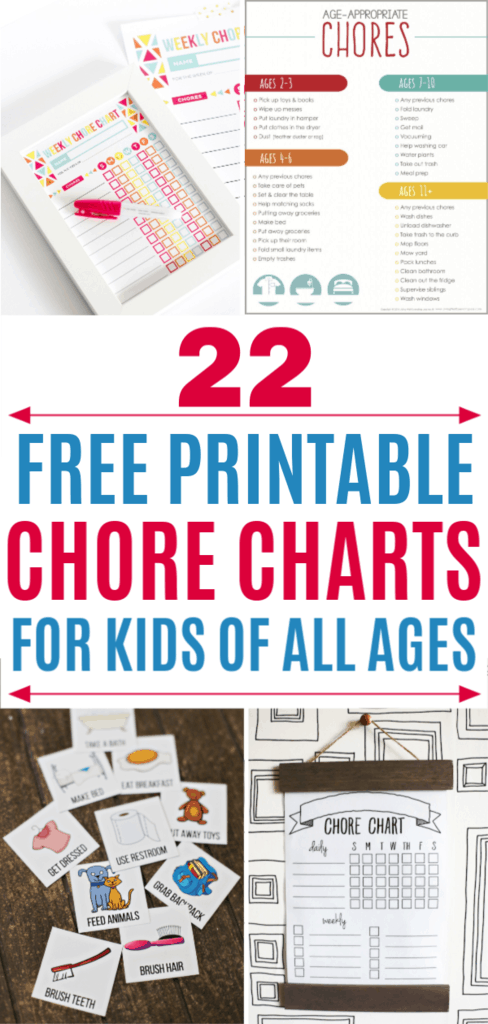 READ MORE:
«
The 12 Best Professional House Cleaning Tips That Will Save You Time Energy And Money
»
6 Spring Cleaning Tips For Messy People