Aging in place is becoming a more common choice nowadays. In fact, MarketWatch says that 90% of Americans would prefer to age in place than to move to senior homes. There are various reasons for this — such as having emotional ties to the home and a fear of losing independence.
But aging in place means that an older adult will have to change some things at home to make it easier, safer, and more comfortable to live in. If you're figuring out how to improve an older adult's home, you might be thinking of expensive fixes like walk-in tubs or kitchen renovations.
However, you don't need to spend thousands of dollars to create a senior-friendly home. Sometimes, all you need is some time and effort on your part to organize and declutter the home well. So below are some simple tips to help you achieve this.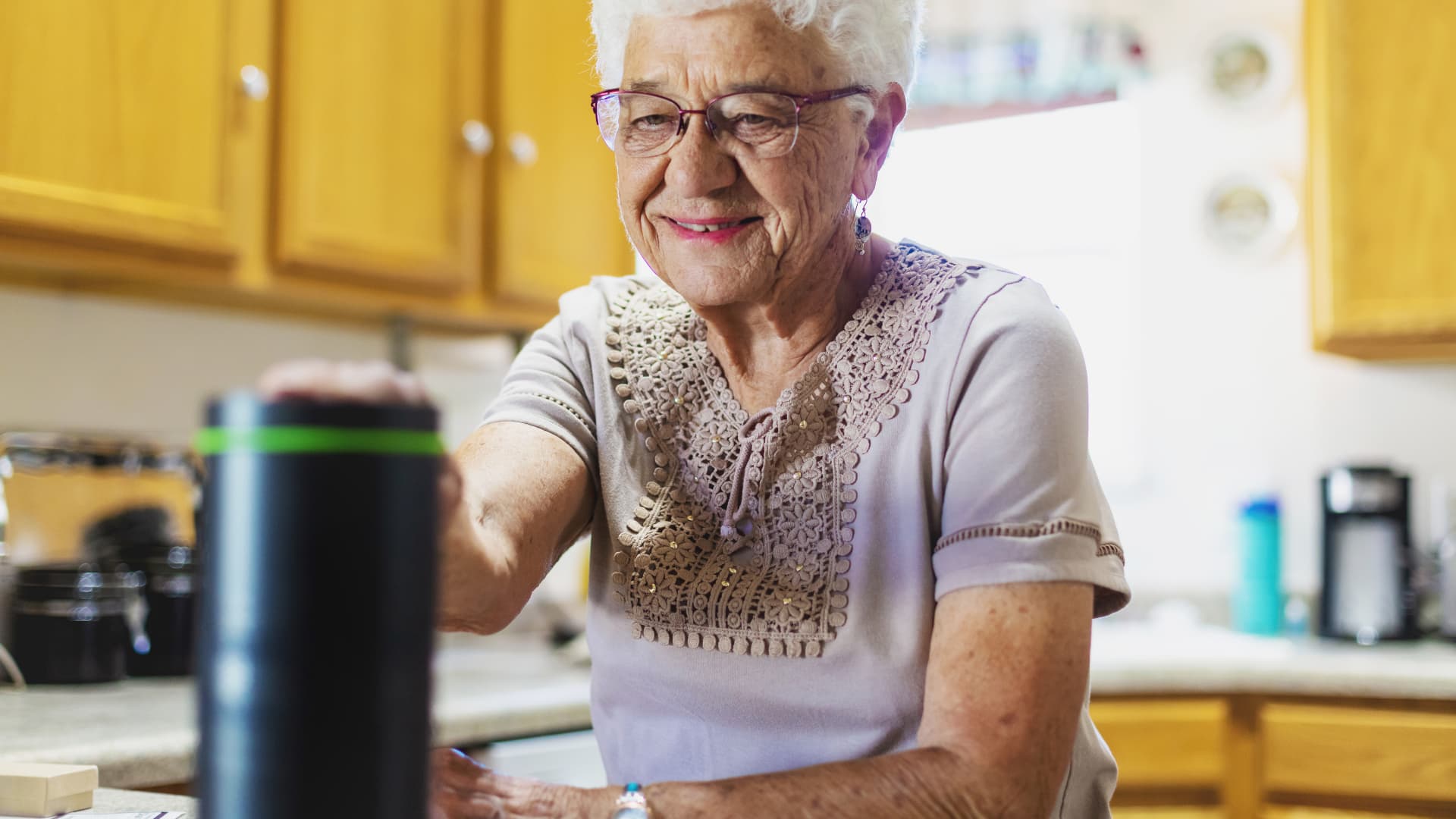 1. Have a Simple Floor Plan
Your older adults may seem healthy now, but there might come a time that they'll need to use wheelchairs to get around. But instead of considering getting the place renovated, you can look at how you can simplify it.
For instance, furniture and decor like lamps they've accumulated throughout the years could be eating up floor space. There's a high likelihood that older adults might bump into them or knock items like vases onto the floor. Be aware that there may also be clutter on the floor that can result in slipping and tripping. The World Health Organization reports that seniors suffer the highest number of fatal falls.
To prevent accidents, you can move pieces around the house or part with some items altogether. Think about which of the furniture your older adults use the most, taking into account daily use and leaving a bit for guests. Simplifying the floor plan will make it easier for seniors to navigate it.
2. Keep Most-Used Items Within Reach
Older adults don't have the same range of motion they did when they were younger. This means they may have difficulty reaching or stooping to get something. Because of this, you should keep the items they use the most within reach as much as possible.
So if your older adults like preparing their own toast, for example, keep the bread and toaster on a shelf whose height doesn't require them to kneel or stretch to get the items.
Another thing to keep in mind is that adults may become forgetful as they grow older. As such, avoid moving things around too much — especially those they usually use.
So if the bread and toast are always together at an exact spot in the pantry, refrain from putting them someplace else. Keeping things where older adults can easily reach and locate them helps them retain their independence.
3. Store All Important Documents Together
Papers can pile up easily, and you may be tempted to just put them all in one folder or storage space. But you need to sort through those papers in case important documents are mixed in with them. These include passports, birth certificates, and current deeds.
When organizing the documents, you can group them according to what you'll use them for. For instance, for healthcare coverage reimbursement, you can group together documents, such as medical records, physician orders, and progress notes. You should double-check which documents are needed for reimbursements, too. Traditional Medicare and Medicare Advantage plan mostly have the same requirements. However, as KelseyCare Advantage shows, advantage plans have more coverage — such as those related to eye, hearing, and dental health.
This means you'll have more papers to watch out for if your older adult is enrolled in these types of plans. Grouping and storing important documents makes it easier to pull out any needed papers when needed.
4. Sort Bills In One Place
Bills are important documents too, but they require immediate attention. Because of this, you may want to give them their own designated place. It's also a good idea to keep your bills and invoices for a year just to be sure that you have a copy in case you need to verify anything.
Keep the designated place for bills near a space where expenses are calculated or paid. Whether you live with your older adult or not, The Balance offers options for online bill-paying software and services like Prism and Paytrust.
These options are also especially helpful if your older adults still want to take charge of their finances. They can automate payments or schedule alerts and reminders on approaching deadlines.
5. Organize Pills Well
Aging comes with possible health issues. Because of this, your older adult may have prescription medications they need to take. Aside from medications, they may even be taking supplements to ensure that they get the proper daily supply of nutrients they need.
Having a lot of pills to keep track of can be confusing. Here you will find tips on organizing medicines and pills to prevent missed doses. The most basic item you can use is a pillbox. Some have multiple slots for multiple pills at different times in one day.
Aside from this, you can also make a checklist of when to take each pill. This also lets you write down any special instructions, such as if a certain medication needs to be taken with food.
6. Regularly Check The Fridge And Pantry
Have a look at your older adult's fridge and pantry around once a month to check for food that needs to be thrown away. You would typically remove things that are past their expiration date. However, it's actually not always as simple as that.
For instance, non-perishables like grains, and dried and canned goods can be used two to five years after their best before dates — but dents and bulges can be a sign that they're no good anymore. You can also organize the fridge and pantry to help maximize the shelf lives of foods.
For instance, condiments should be the only ones to go at a fridge's door since it's the warmest part of your fridge. If you're not sure how to store certain foods, apps like FoodKeeper can give you pointers. This ensures that your older adult is consuming food that's still edible and that foods are kept fresh for as long as possible.
Organizing an older adult's home doesn't have to be hard or expensive. But it's important to maintain an order to things so that older adults can easily navigate their homes. Getting the things they need by themselves can help them keep their independence.    
MORE ABOUT ORGANIZING:
«
Quick and Easy Family Organization Hacks
»
7 Must-Have Organizing Products For a Small Home