Ever heard of Lisa Frank? Oh gosh, am I aging myself? Hopefully, I didn't just embarrass myself, oh well! While I haven't seen Lisa Frank in stores in YEARS, I like to joke that Erin Condren is the Lisa Frank for us grown-ups!
In our fast-paced world, staying organized is key to managing our daily lives effectively. With technology often at our fingertips, it's easy to overlook a good old-fashioned planner's enduring charm and practicality. Erin Condren, a brand synonymous with stylish and functional planners, has once again captured our hearts with their Erin Condren 2024 Planner Collection. In this blog post, we'll delve into the features that make these planners a must-have for anyone looking to elevate their organizational game.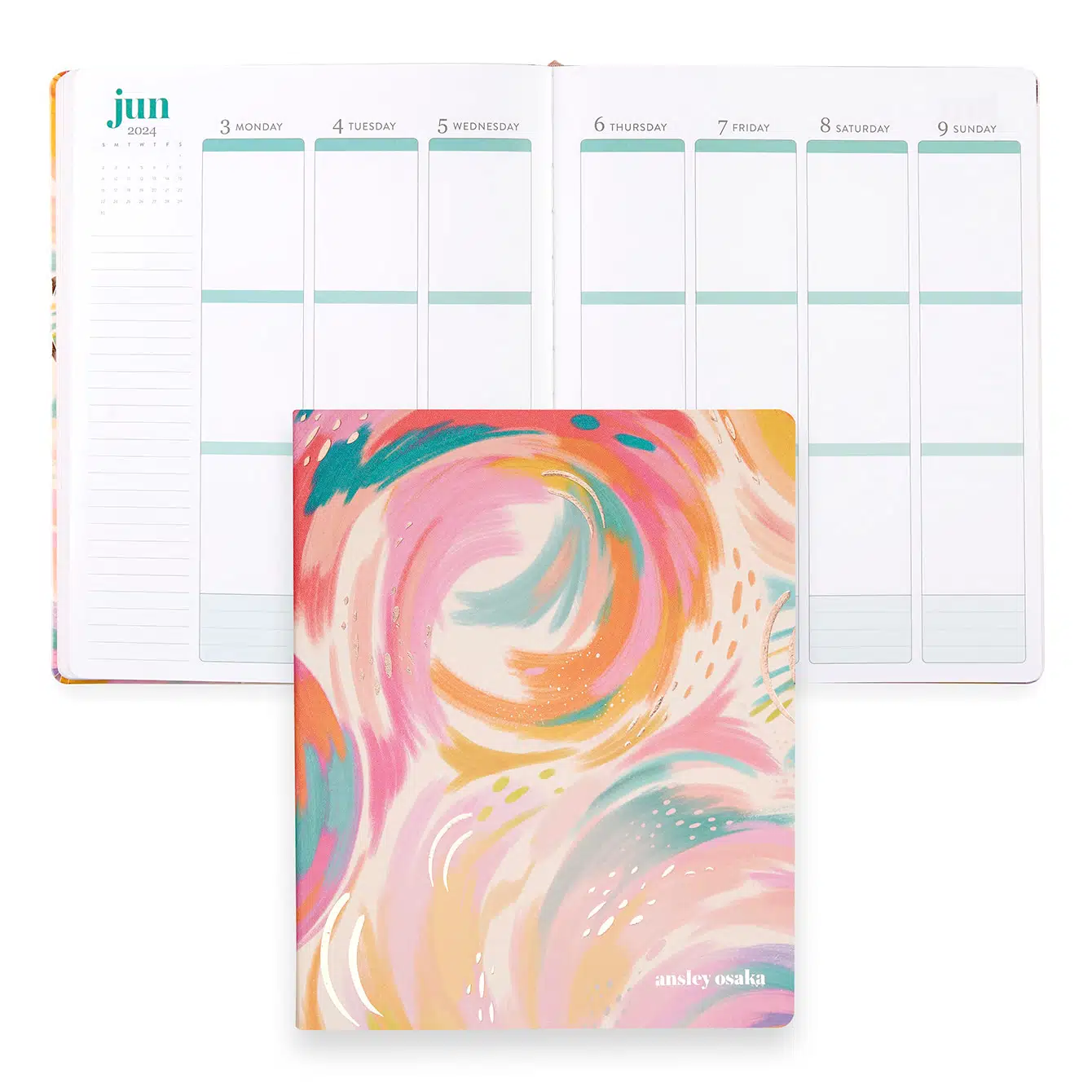 1. Stunning Aesthetics
One thing that sets Erin Condren planners apart is their stunning aesthetics. Remember, Lisa Frank y'all, but maybe without the dolphins jumping out of a rainbow ocean! The 2023-2024 collection offers a wide range of cover designs, from vibrant and colorful to minimalist and elegant. Whether you prefer a floral motif, geometric patterns, or inspirational quotes, you're sure to find a cover that speaks to your personal style. Customization options are also available, allowing you to add your name, initials, or even a favorite quote to make it uniquely yours.
2. Monthly and Weekly Layouts
Erin Condren planners strike a balance between providing a monthly overview and a detailed weekly breakdown. This dual layout is perfect for those who need both a big-picture perspective and a granular daily plan. Each month starts with a spacious two-page spread, followed by weekly spreads that include ample space for jotting down appointments, to-do lists, and notes.
3. Goal Setting and Habit Tracking
I love having goals for myself and setting goals and tracking habits is a breeze with Erin Condren's planners! They provide dedicated goal-setting pages at the beginning of each month and space for habit tracking throughout the year. Whether you're aiming to read more, exercise regularly, or save money, these planners encourage you to stay accountable and track your progress.
4. Inspirational Quotes and Monthly Challenges
Erin Condren planners are not just practical; they also inspire and motivate. I know I need an inspirational quote every now and then! Each month features an inspirational quote that serves as a gentle reminder to stay positive and focused. Additionally, monthly challenges encourage you to step out of your comfort zone and try new things, making each month a mini adventure.
5. Stickers, Accessories, and Customization
To make planning even more enjoyable, Erin Condren offers a plethora of stickers and accessories designed to enhance your planner experience. From decorative stickers to functional ones like event reminders and bill trackers, you can customize your planner to suit your needs. The brand's interchangeable covers, snap-in bookmarks, and snap-in sticky notes add another layer of personalization.
6. Durable and High-Quality
Erin Condren planners are built to last. The sturdy coil binding ensures that your planner can withstand daily use, and the high-quality paper is thick enough to prevent ink from bleeding through. Plus, the laminated covers provide extra protection against wear and tear.
7. Digital Integration
While Erin Condren planners celebrate the charm of analog planning, they also recognize the importance of digital integration. You can use the included QR code to access digital planning tools and resources, allowing you to seamlessly sync your paper planner with your digital devices.
I hope my love for Erin Condren and her planners has come through in this blog! Truly, I have used them for years and there is no other planner that I use! Erin Condren's 2023-2024 planners are a delightful combination of style and substance, catering to the needs of both seasoned planners and newcomers to the world of paper planning. With their stunning designs, practical layouts, goal-setting features, and customizable options, these planners offer an ideal way to elevate your organizational game in the coming year. So, if you're ready to embrace the joy of planning and take control of your life, don't miss out on Erin Condren's latest collection – it's time to start planning in style!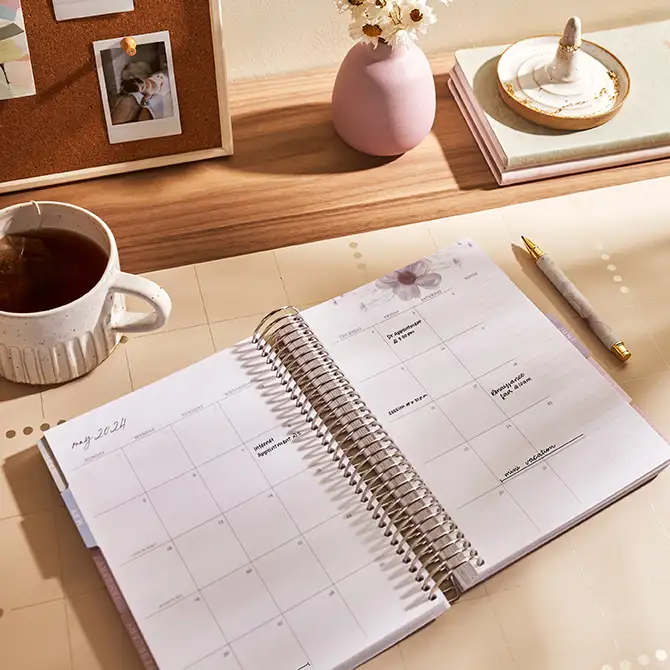 Planner Accessories:
Here's a curated list of accessories I put together to help you personalize and enhance organization for your new Erin Condren planner!
Read More:
«
Elevate Your Home: Entryway Organization and Decor Ideas
»
Unwrap the Magic: Organizing and Displaying Your Holiday Gift Wrap