Despite the fact that I've (mostly) decluttered my family's living space, I still love to read books on decluttering. I have a passion for helping other's declutter their homes. I also like to keep up on what experts have to say about reducing clutter. Because I have read almost every decluttering book ever published, you don't have to! I have narrowed down my favorites to the following 10 best decluttering books.
I challenge you to read at least one of these top 10 best decluttering books before you begin the decluttering process.
By doing so, you will arm yourself with an arsenal of decluttering tools which you will be able to refer to again and again as you begin your journey towards a clutter-free home.
Best Decluttering Books
While most of the following books are 'how-to' books, some are 'why-do' books. I believe when decluttering, you should focus on the how and the why. By doing this, we can hopefully stop the habits which got us into this mess, to begin with.
Without further ado, here's my list of the 10 best decluttering books:
1. The Life-Changing Magic of Tidying Up – Marie Kondo
The number one decluttering book I have recommended many times – because it's just that good – is The Life-Changing Magic of Tidying Up by Marie Kondo. As a Christian, I've had to look past Ms. Kondo's views on the 'souls/feelings' of objects, but overall, her message makes sense. Her approach is to hold each item and only keep it if it sparks joy for you. Marie focuses less on getting rid of everything and more on how stuff makes you feel. Thus, her book is a good starting point for anyone looking to reduce their belongings but are afraid to let go of too much too soon. In some cases, however, just asking yourself if an item sparks joy won't help you decide to keep or discard that item. In that case, you might want to ask yourself some other questions.
2. Spark Joy – An Illustrated Master Class on the Art of Organizing and Tidying Up – Marie Kondo
My number two best decluttering book is actually Marie Kondo's sequel Spark Joy-An Illustrated Master Class on the Art of Organizing and Tidying Up. While the first book focuses more on the reasons behind the process Ms. Kondo uses to declutter (a category-by-category verses room-by-room), this book takes the reader by the hand and leads you through each category in order. It also addresses the fact that although some items do not spark joy (like your broom and dustpan), you should hold onto them for their utilitarian purposes. If you don't have the time to read the whole book, you might consider listening to it on audio while in the mean time, cleaning or decluttering your home…
"Discarding is not the point; what matters is keeping those things that bring you joy. If you discard everything until you have nothing left but an empty house, I don't think you'll be happy living there. Our goal in tidying should be to create a living environment filled with the things we love." -Marie Kondo
3. Clutter Free – Kathi Lipp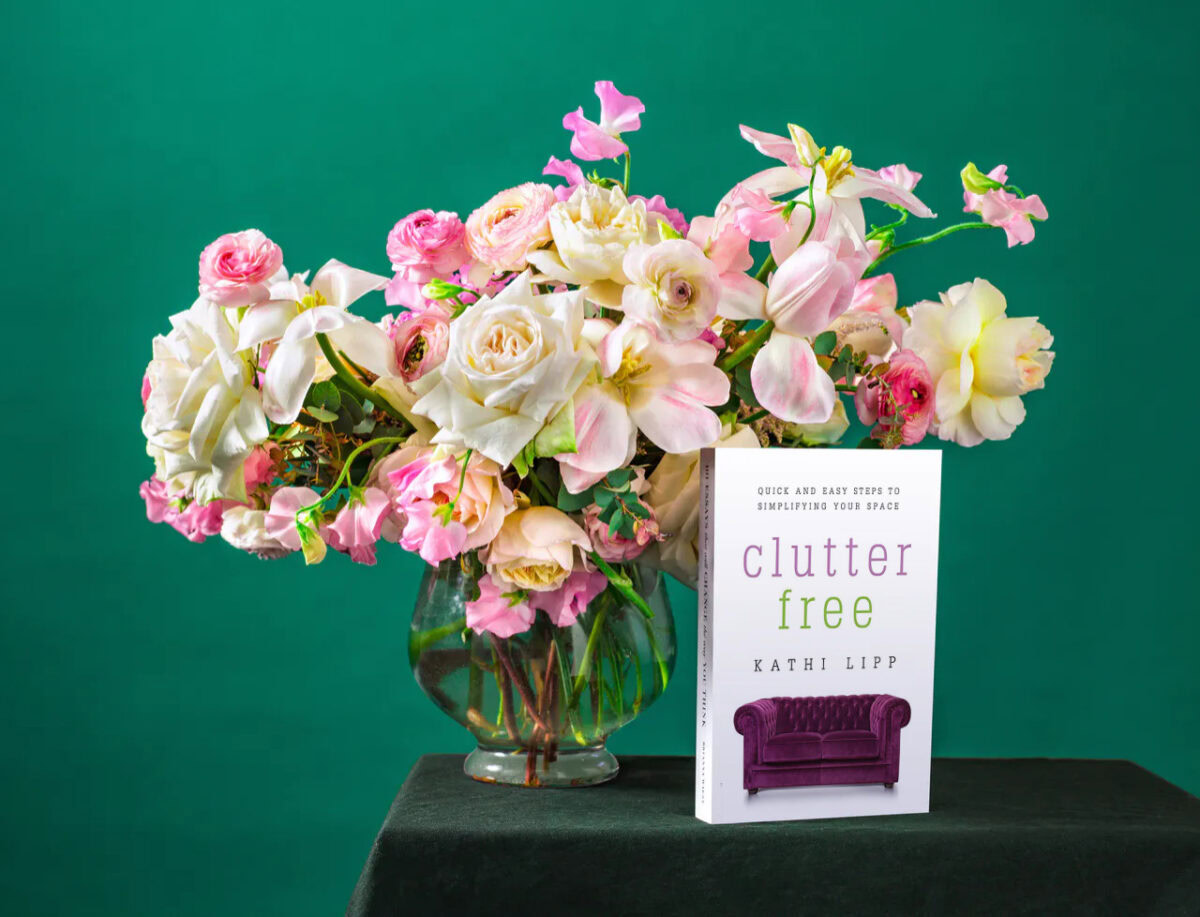 Number three on the best decluttering books list is Clutter Free – by Kathi Lipp. Less of a how-to guide and more of a why-do inspiration. Kathi narrows her focus down to how we accumulate clutter, why we keep it, and the overall cost of clutter on our physical and mental well-being. The last chapter in the book is dedicated to how to get rid of stuff.
4. Cluttered Mess To Organized Success – Cassandra Aarssen
Cassandra Aarssen is the author of the number four on the list, Cluttered Mess To Organized Success. Do you dream of getting organized, but have no idea where to start? This book, written by an admitted 'clutterbug' who also suffered from ADHD, offers you everything you need to organize your home, family, and your time. This book not only provides helpful tips and advice, but it is jam-packed with over 100 worksheets, forms, labels, schedules, and everything else you need to organize your life.
5. It's All Too Much – Peter Walsh
Number five is written by Peter Walsh: It's All Too Much. Mr. Walsh first covers the various excuses we make for our clutter and gives advice on how to counteract them. In addition, he gives actionable steps for room-by-room decluttering. He also touches on how a cluttered environment affects our health.
"You only have one life to live. How you live that life is your choice. As far as I know, no one has ever had 'I wish I had bought more stuff' inscribed on their tombstone. What you own can easily blind you to who you are and what you can be."– Peter Walsh
6. 31 Days To A Clutter-Free Life – Ruth Soukup
31 Days to a Clutter-Free Life by Ruth Soukup is number six on the list of best decluttering books. This is a handy guide complete with checklists of daily tasks to help you declutter your home, mind, and schedule. Ruth does a good job of dividing the categories into manageable tasks. My favorite part of this book isn't in the book itself; it's the support you receive from people online who have taken the challenge and have shared before and after photos of their progress. On Instagram alone, there are almost 900 photos available for inspiration.
7. Unstuffed – Ruth Soukup
Ruth Soukup also wrote number seven on the list: Unstuffed. Due to the fact that I am currently reading this book, I cannot write a complete review, but so far, so good. Ruth focuses on the three areas of home, mind, and soul. I love that she is a fellow Christian going through this decluttering journey with me. Here's a quote from Unstuffed:
"We are drowning. I look around at all this stuff – some of it nice stuff, some of sentimental stuff, some of it useful stuff, some of it pretty stuff, some of it expensive stuff, some of it inherited stuff, but almost all of it unnecessary stuff – and I wonder, honestly: Will we ever become UNstuffed?"- Ruth Soukup
8. The Joy Of Less – Francine Jay
The Joy of Less by Francine Jay was one of the first books I read on decluttering. In my opinion, it's also one of the best decluttering books. In fact, I became a minimalist partly because of Francine's transparency. Before reading this book, I was under the impression that in order to be considered a 'minimalist' you had to live out of a backpack and shun creature comforts. Her book is divided into four main parts: philosophy, streamline, room by room and lifestyle.
"Your home is living space, not storage space." -Francine Jay
9. The Hoarder in you – Dr. Robin Zasio
Don't let the title The Hoarder in You by Dr. Robin Zasio scare you off. For a long time, because of family tendencies, I was worried I was destined to become a hoarder. That feeling is what prompted me to read this book. I no longer have that fear. However, I have come to the realization that the reasons many hoarders give for being unable to part with their stuff are the same reasons we non-hoarders give. Much of Dr. Zasio's book covers the psychology behind our clutter. Even so, the final three chapters are devoted to teaching you how to reduce your clutter, room by room, once and for all.
10. The Minimalist Home – Joshua Becker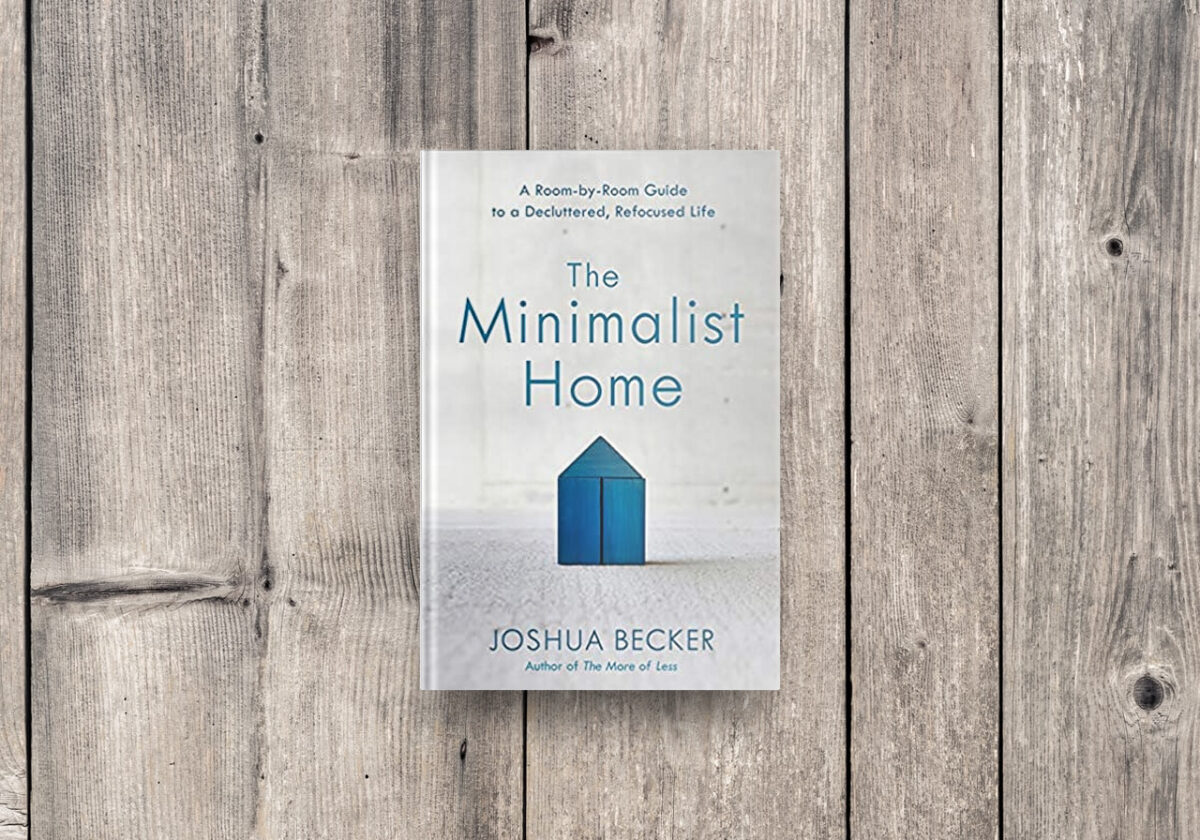 Last but not least on the best decluttering books list is number ten: The Minimalist Home by Joshua Becker. One of the few books on decluttering I keep in my collection. Don't let the title fool you. You do not need to be a minimalist (or an aspiring minimalist) in order to have success with this book. Joshua takes you step-by-step and room-by-room through your home helping you decide a purpose for each room and how to declutter with that purpose in mind.
There you have it, my absolute favorite 10 best decluttering books. Even if you read just one of the books on this list, you will be motivated and inspired to begin decluttering right away. In addition, you will have a professionally crafted framework within which to focus your efforts!
MORE DECLUTTERING TIPS
«
Organizing Jewelry Like A Queen: 5 Simple Steps
»
How To Say No - 21 Examples That Will Inspire you